Eli and Lea
Santa Cruz, CA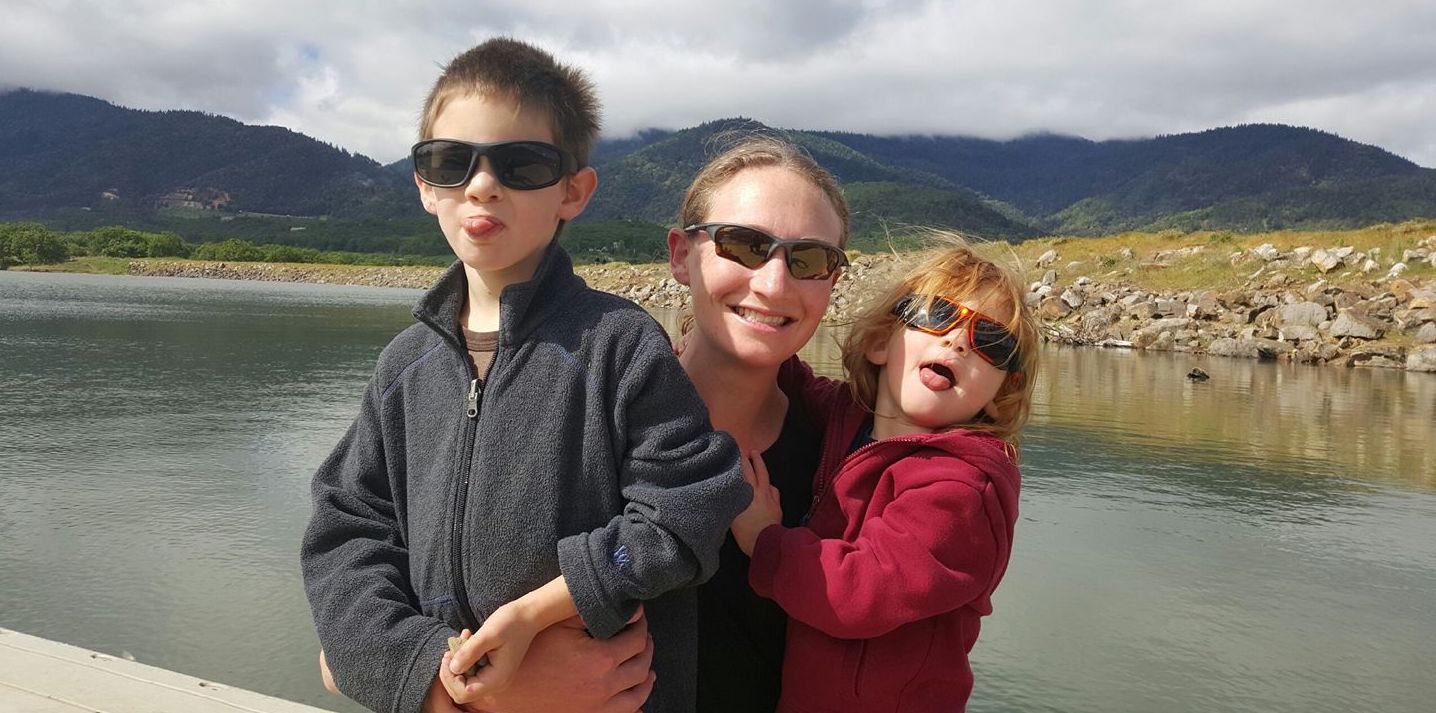 Eli, born in 2012, is energetic, goofy, and wants to know how everything works. He loves tofu scrambles, vegan sushi, and cantaloupe. He'll often be found in the garden munching on kale and green beans. He rides his bike with reckless abandon and loves hanging out with his neighborhood friends.
Lea, born in 2014, is always laughing, mischievous, and needs to do everything her own way. She loves grapes, peeling tangerines, vegan cheese, and anything with noodles in it. She loves animals and will often be found hugging her dog a bit too tightly. She takes stuffed animals wherever she goes and she loves pushing them in the swings at the park.
See Eli and Lea's mom, Wendy, talk about her family's veganism in this short video.
Last updated February 2018
Jay and Zobiana
Austin, TX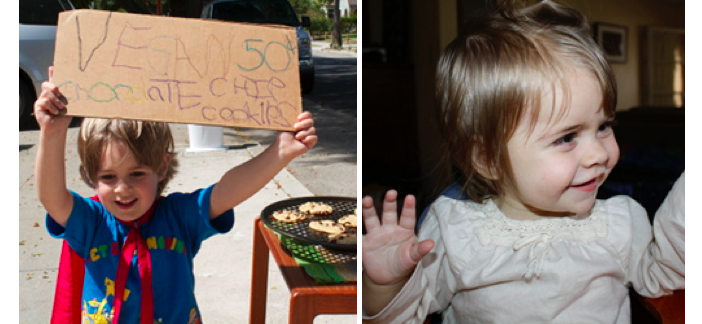 At five and a half Jay is still rockin' and rollin' on the vegan diet. His favorite foods are seitan, green beans, tofu, olives, potato chips, sweet potato fries, dinosaur kale salad, seaweed snacks, and anything chocolate! He was very proud of his idea to have his first cookie sale and the neighbors were impressed and requested the recipe!
Zobiana is 14 months and has been vegan since conception. She's been ill only a few times and is in the 90th percentile for height and weight. She's the happiest baby her mom's ever met and enjoys saying "hi" to everyone she passes. Although Zobiana's a little picky in the food department and would prefer to nurse, her favorite foods are toast, bananas, apricots, black beans, collard greens, and carrots. She has a natural affection towards animals and expresses it with great enthusiasm towards their two dogs.
Last updated February 2014
More Coming Soon!