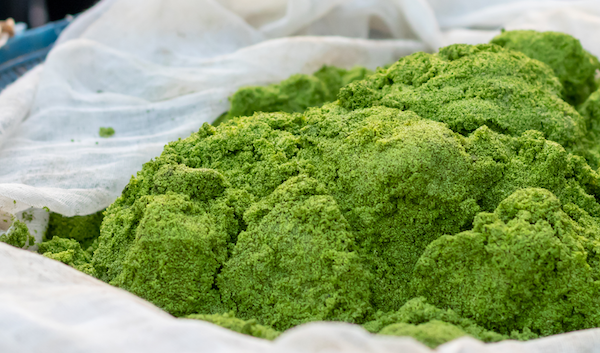 The results of an October 2020 study support the idea that Mankai duckweed might be a plant-based source of B12.
Wolffia globosa is commonly known as Mankai, and is a type of duckweed. A group of researchers has been examining whether Mankai can serve as a plant-based source of vitamin B12, and we explained some of their preliminary research in Is Duckweed a Source of Vitamin B12? The theory is that Mankai grows synergistically with bacteria that live inside the plant and produce B12.
In a new report, the researchers tested duckweed for B12 in three different ways.
1. DIRECT PLUS Dietary Intervention Trial
The researchers measured changes in serum B12 during an 18-month, weight-loss clinical trial in which participants took part in a workout program and were divided into three dietary interventions:
Healthy dietary guidelines (HDG) group: Participants received basic healthy diet guidelines.
Mediterranean (MED) group: Participants were instructed to adopt a calorie-restricted Mediterranean diet.
Green Mediterranean (Green-MED) group: Participants were instructed to follow the MED diet, avoid red and processed meat, and to consume 3–4 cups/day of 100 g frozen cubes of Mankai in a green shake. The researchers thought 100 g of Mankai should contain about .5 µg of B12.
After 18 months, serum B12 levels increased an average of 5.2% in the HDG group (n=92), 9.9% in the MED group (n=84), and 15.4% in the Green-MED group (n=89). The difference in net changes between groups was statistically significant.
The B12 intake of the diet groups wasn't assessed. Both the MED and Green-MED groups increased their milk and egg consumption, and the Green-Med group also increased fish consumption making it impossible to tell if the increase in serum B12 levels was from animal foods or from Mankai. Another important caveat is that unless you're measuring methylmalonic acid levels, it's difficult to assess a food's impact on B12 status.
2. Bioassay and Liquid Chromatography
Using both a bioassay and liquid chromatography methods, analyses of Mankai samples indicated that the B12 analogs in Mankai were structurally equivalent to active B12 in humans. The researchers took precautions to avoid bacterial contamination of the Mankai from external sources.
3. Exposing Human Fecal Bacteria to Mankai
The researchers exposed human fecal bacteria, in vitro, to Mankai to see if the population of B12-dependent bacteria increased. Mankai-supplemented samples displayed significantly more gene sequences associated with B12 uptake than did control samples lacking Mankai.
These three methods for assessing whether Mankai contains active vitamin B12 all had promising results. In our previous article, Is Duckweed a Source of Vitamin B12?, we expressed skepticism that the synergistic bacteria strains that establish themselves within Mankai would randomly also be bacteria that produce active B12 for humans. This latest report lends significantly more credence to the possibility.
What we'd like to see is Mankai consumed by people, who consume no other source of B12, over a period of a few months to determine the impact on their methylmalonic acid levels. If Mankai has a significant, positive impact reasonably equal to B12-fortified foods, then it would be worth duplicating the study with Mankai from another region and in a different laboratory. If the study's results were replicated, we'd be able to at least begin considering Mankai as a reliable source of B12 for vegans. Until then, it wouldn't be prudent.
More information on plant sources of vitamin B12 can be found in B12 in Plant Foods.
Reference
Sela I, Yaskolka Meir A, Brandis A, Krajmalnik-Brown R, Zeibich L, Chang D, Dirks B, Tsaban G, Kaplan A, Rinott E, Zelicha H, Arinos S, Ceglarek U, Isermann B, Lapidot M, Green R, Shai I. Wolffia globosa-Mankai Plant-Based Protein Contains Bioactive Vitamin B12 and Is Well Absorbed in Humans. Nutrients. 2020 Oct 8;12(10):3067.