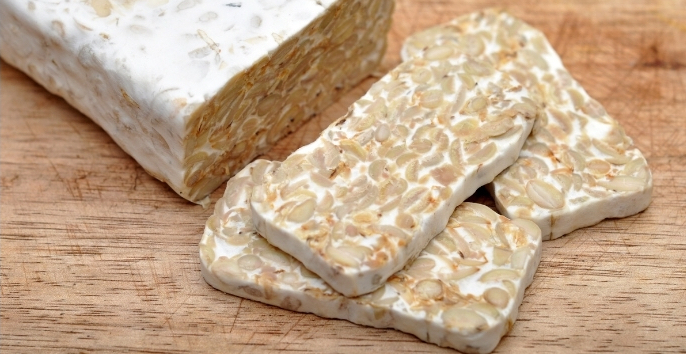 We just added this info to Vitamin B12 in Plant Foods:
While tempeh is usually made by fermenting soybeans, it can also be made using a different species of legume, lupine beans. The fungus used to create lupine tempeh is Rhizopus oligosporus, which doesn't produce B12. However, Signorini et al. (2018) added a B12-producing bacteria, Propionibacterium freudenreichii, to the tempeh fermentation process resulting in 1.2 µg of B12 per 100 g dry weight of the lupine tempeh. The study didn't address the costs of producing B12 in this way compared to simply producing supplements, but this fermentation process holds promise as a way to provide a source of B12 in plant foods.
Signorini C, Carpen A, Coletto L, Borgonovo G, Galanti E, Capraro J, Magni C, Abate A, Johnson SK, Duranti M, Scarafoni A. Enhanced vitamin B12 production in an innovative lupin tempeh is due to synergic effects of Rhizopus and Propionibacterium in cofermentation. Int J Food Sci Nutr. 2018 Jun;69(4):451-457.